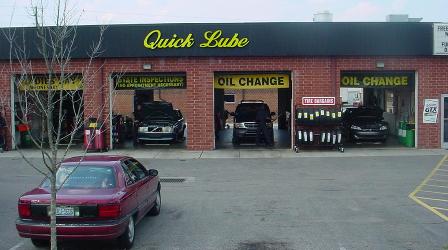 FREE CAR WASH WITH EVERY OIL CHANGE!
1/2 PRICE LASER CAR WASH WITH
THE PURCHASE OF ANY SERVICE!!
Our Business Philosophy
The objective of our business is to provide high quality products with reliable service for our customers!
OUR EMPLOYEES
General Manager - Boone Mill*
Lube Technicians:
Dillion Baseley
Shane Blanchard
Stephen Gardner
Zeriokie Jones*
Anthony McCray
David Moll*
Steve Nelson
Jonathon Nipper
Vashone Sanders
Misterkeys Washington*
Service Coordinator - Ruthie McKnight*
*Certified NC State Inspectors
Quick Lube & Tire offers a variety of services for your convenience. We can handle most of your preventive maintenance needs! It is our job to inform you when your car is due for preventive services ? according to the manufacturer's recommended intervals.
The key to great car care is to Think Quick!
LIST OF SERVICES:
Full Service 20 point Oil & Filter Change
NC State Inspections
Total Cooling System Flush
Differential Service
Manual Transmission Service
Automatic Transmission Fluid Exchange
Total Fuel System Cleaning
Fuel Filter Replacement
Tires
Transfer Case Service
Belts & Hoses
Air Filters
Wiper Blades & HeadLamps
A/C Evacuation and Recharge Service
Power Steering Flush
We are conveniently located on the corner of Duraleigh and Pleasant Valley Roads.
Quick Lube & Tire
4512 Pleasant Valley Rd.
Raleigh, NC 27612
Email Us at quicklubetire@gmail.com
(919) 571-8833
Hours Of Operation:
Monday Through Friday - 8:00 am to 6:00 pm
Saturday - 8:00 am to 3:00 pm
Sunday - Closed